Thread & Stitches
Read more about the 2021 daily art journal and each month's theme here.
It seems that the majority of the artsy activities I take on lately end up being collages or sewing and embroidery projects. Surely, combining the interests makes easy sense. Finding a way to use thread (or small bits of sewing) was the assignment I gave myself in March for 2018's daily art journal too – they became some of my favorite collages from that year. I'm happy to be repeating the theme in 2021.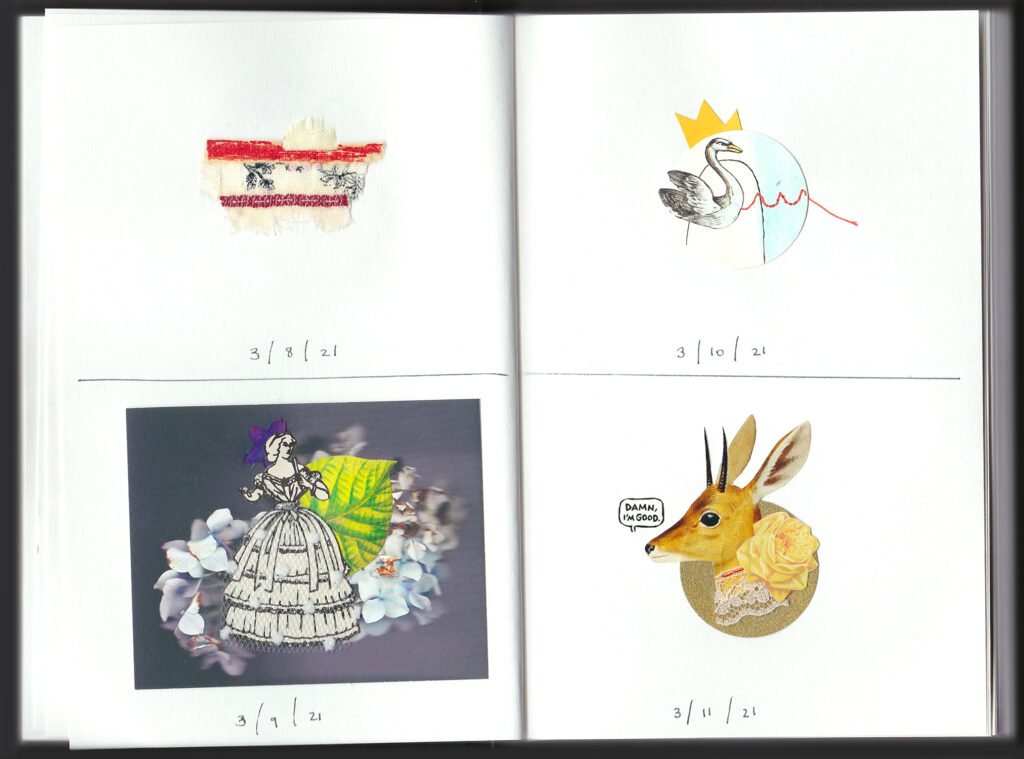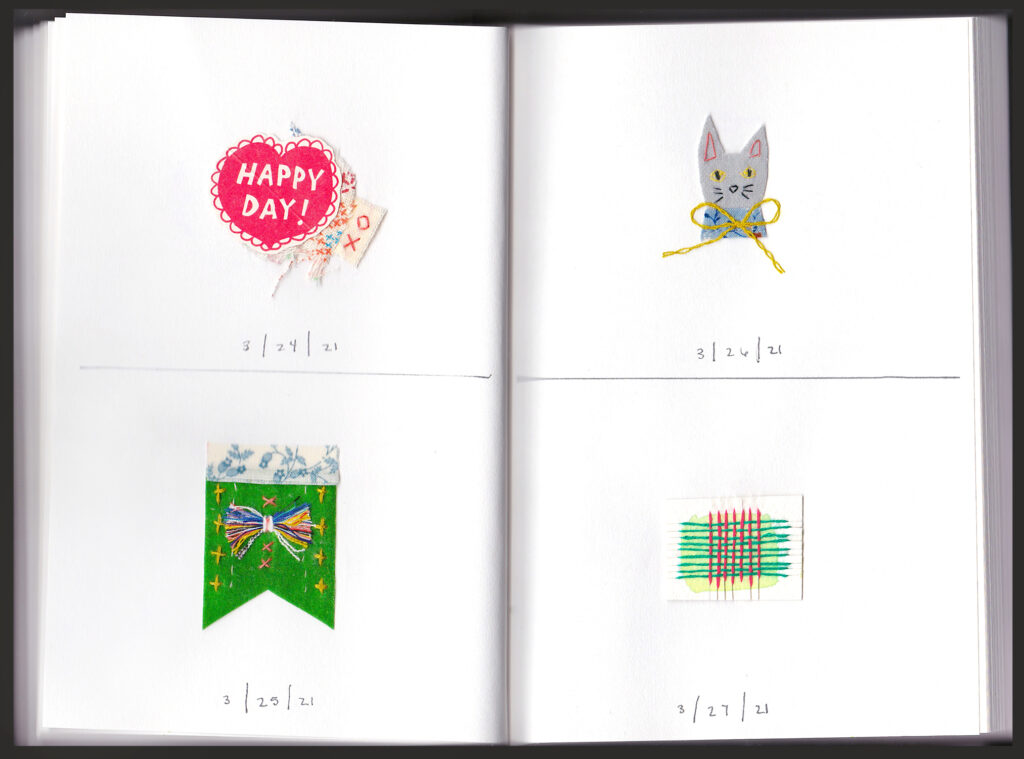 Some of what got used: scrap fabric, ribbon, felt, embroidery thread, thread squished between layers of clear packing tape, stickers from Stickertopia: The Museum, stickers from The Antiquarian Sticker Book, stamps, bookbinding scraps (the red stuff in 3/2, 8, and 18), a vintage valentine heart (3/24 – our wedding anniversary 💕), dictionary illustrations (gems in 3/20), scraps from daily mark-making in February (3/10 & 12), magazine snippets, a piece of vintage photo booth strip (3/31), and one old scan of a hydrangea bloom (3/9). There's even a little scrap of napkin in there somewhere.