Read more about the book-making plan for 2022 and 2023 here.
First and foremost: I'm following this cloth book tutorial by Ann Wood Homemade – because the slot/tab book construction she uses seems very interesting, but also because I think Ann Wood might be my textile hero. Check her out.
In Process
Step #1 (Find more details here)
The book started with picking out fabric for twenty 5.5×7 inch rectangles to be my pages. After months of back-and-forthing, I chose 10 fabrics I love and cut two rectangles of each. But I also wanted to narrow down the scraps and thread for building up the pages ahead of time, thinking that starting with too much choice might be debilitating. So many of my favorite colors and patterns and fabrics made it into this book.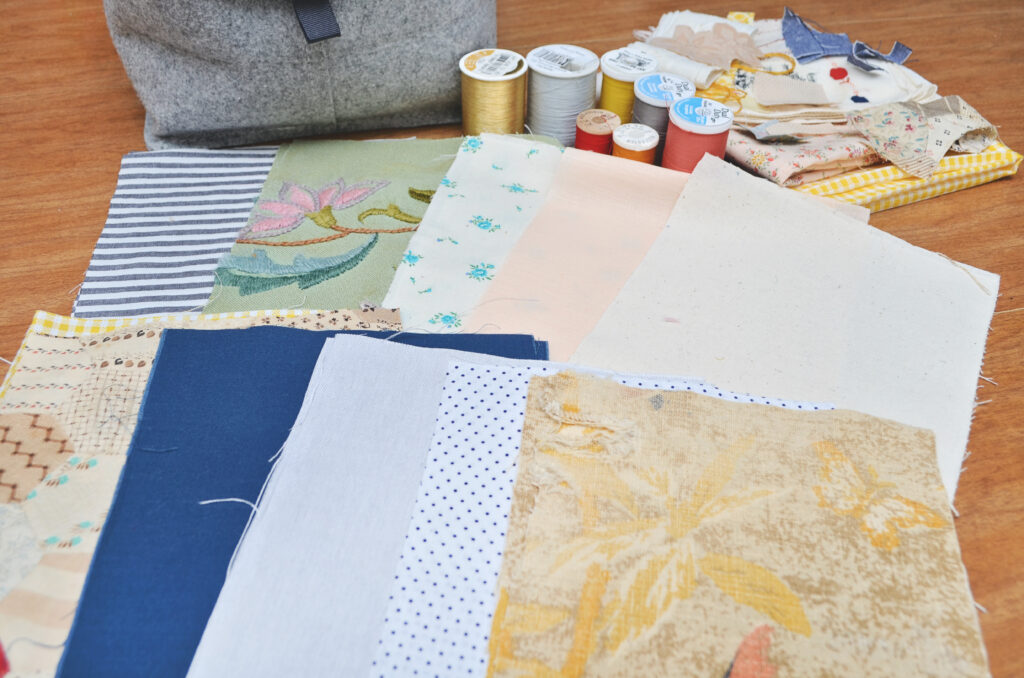 Step #2 (Find more details here)
The initial plan was to piece together each page as I went along – one at a time with whatever scraps spoke to me that day. But when I sat down to start the first page I couldn't stop playing with all the scraps. In two days, there were starting-point designs pinned to all 20 pages. I was thrilled and a little relieved not to have a bunch of blank canvases staring at me, but nothing was considered a permanent choice and how I would stitch it all together remained un-planned.
Step #3 (Find more details here)
Stitching the pages begins!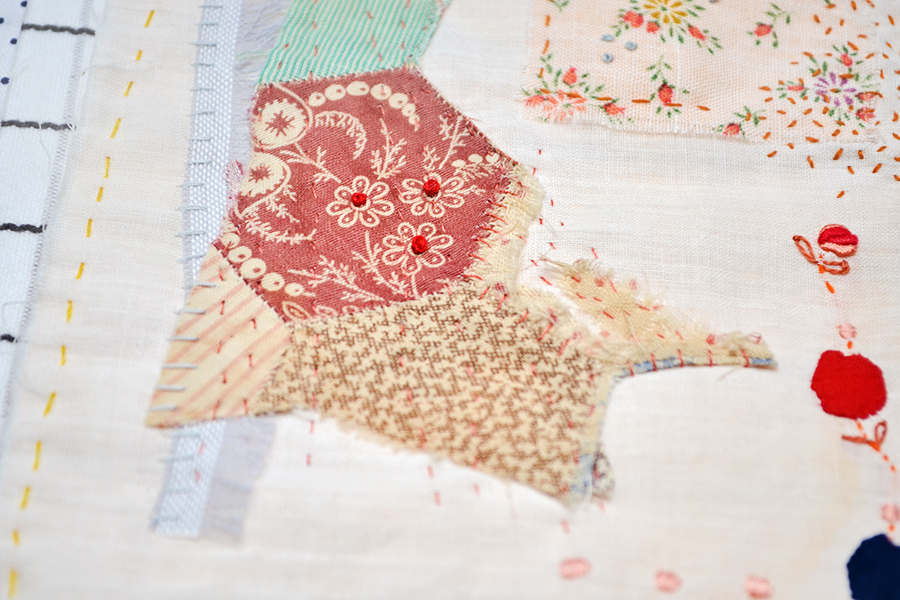 I'm beyond excited that the cloth book has been started! Seeing the stitching and pages progress is incredibly satisfying. More on the way.